RO Water treatement
RO water treatment, the raw water is tap water, first goes by pre-treatment, then by RO treatment. Through those treatments, can remove dissolving salt, harmful materials, organic impurities, heavy metal ions, bacteria, viruses, etc.
1. RO Reverse Osmosis use automatic control and semi-control .Pretreatment parts can adopt fiber glass or stainless steel material.
2. Reverse osmosis plant has protected when no power, poor power, larger electrical current, leakage, short circuit
3. Reverse osmosis plant equipped with PLC and touch screen control and remote login .(Siemens PLC and Touch screen or Mitsubish PLC and tourch) This parts is optional.
4. Commercial Reverse osmosis is compact, easy installation.
5. Commercial Reverse osmosis produce as per ISO and SGS standard and main parts accessories have obtained CE certification.
Can supply overseas for installation and commissioning.
---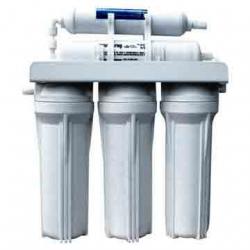 Automatic RO Water Purifier
Product Description
1. Removes all Bacteria and Virus.
2. Removes all dissolved impurities and harmful chemicals.
Multi stage Purification by Sediment, Carbon, RO, UV with TDS and Mineral.
3. High Power 11W UV lamp for best results without any compromise.
4. Suitable for water from any source such as Borewell, Tanker, Well, Corporation, etc.
5. Fully Automatic operation with Auto Start and Auto Cut-off.
6. In-built SMPS Adaptor that supports a wide range of voltage inputs.
7. Food-Grade material with Unbreakable Plastic and Mild steel construction.
---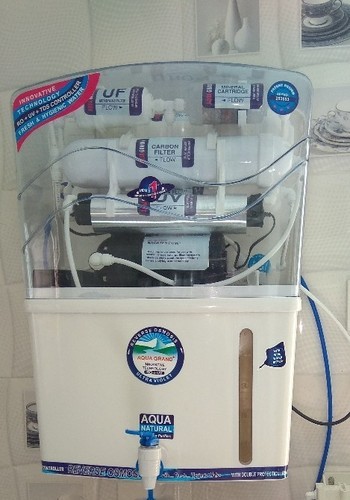 Aqua Grand Plus
7 Stage water purifier that purify any kind of water. It has Mineral Cartridge to maintain essential minerals in water.It has magnetic softner to minimize the Iron level in water. It has Anti-scallant Balls that reduces the level of hardness in water and enhance the life of membrane.